The meat of our sandwich, the Rampaging Blog is dedicated to stories, research, and interviews. It may also contain rampant musings and uncontrollable tangents.
Are you passionate about stories? Research? Facts? Are you interesting? Join the rampage! We have cards and secret handshakes and everything.
A list of all of our current authors, writers, researchers, and storytellers. For now.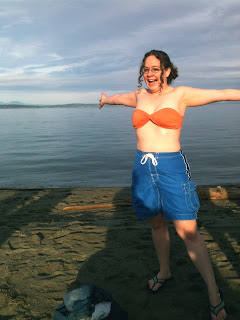 I love this event so much. Sure, the Alki Polar Bear Plunge was fun last year, but this year it was even better. Not only was it warmer (no ice on the beach this year to deal with), but there were more people. And while the water was still a nippy 46...
read more